Karate Academy umberellas available. Golf umbrellas £12.
Karate Academy car stickers available. Free to careful drivers.
New Karate Academy Water Bottles (500ml) now available. £5 each or £9 for two.
New Karate Academy keyring flashlights. £2.50 each.
New Karate Academy Hoodies Junior sizes £20. Senior sizes £25
 
2021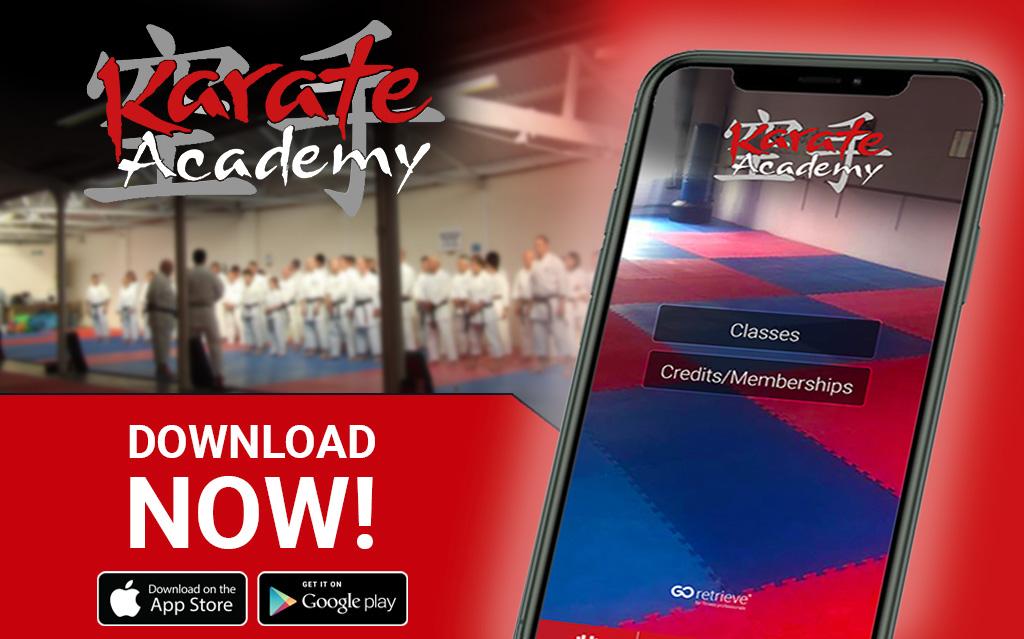 2nd January - Return to timetabled lessons.
4th January - LOCKDOWN
5th January - classes return to Zoom
22nd February - Prime minister to announce roadmap out of Lockdown.
8th March - Schools set to return.
2nd April - Good Friday
4th April - Easter Sunday
12th April - The dojo reopens for children's classes. Adults may attend for individual training.
1st/2nd May - The UK Martial Arts Show. Postponed
3rd May - no classes due to Bank Holiday
17th May - Adult classes resume. Contact is permitted with the consent of the participants.
31st May - no classes due to Bank Holiday
1st June - no Torquay classes for today only.
18th June - no Newton Abbot classes for today only.
19th June - Little Warriors is 9-9.30am for this day only. Back to normal next week.
20th June - Happy Father's Day!
3rd July - Deadline for Summer School early bird discount.
10th July - Little Warriors Stripe Test
11th July - Kyu Grading 1pm start.
2nd August - Start of Summer School. 10am-3pm Training daily. £95 for the week or £20 per day.
3rd August - no morning class, join in with Summer School.
5th August - no morning class, join in with Summer School.
6th August - end of Summer School.
7th August - Little Warriors Stripe Test
8th August - Kyu Grading.
30th August - Bank Holiday. No classes.
September 11th - Bully Buster. Primary School children1-2pm, £5 per person. Secondary School children 2.30-4pm, £7.50 per person. Please call 01626 360999 or email info@KarateAcademy.co.uk to book your places.
September 18th - Little Warriors Stripe Test in Newton Abbot. 9am start.
September 19th - Kyu Grading. 1pm start.
October 17th - Ladies Self Defence in Newton Abbot. 1-4pm. Just £12.50 per person. Please call 01626 360999 or email info@KarateAcademy.co.uk to book your places.
October 31st - kyu grading begins at 1pm
November 5th - no classes. It's Bonfire Night.
November 13th - Kyoshi Anthony Blades teaching in Newton Abbot. Grade specific seminars plus Dan Grading overseem by Blades Kyoshi and Burke Renshi.
November 20th & 21st - Shetland Budokwai Seminar. John Burke renshi teaching practical applications in Shetland.

December 11th - Little Warriors Stripe Test 9am
December 12th - Kyu Grading 10am
December 18th - 9am Little Warriors Festive Special.
December 18th - 1pm The Special Lesson (admission fee = something for the buffet table)
December 23rd - Last Timetabled lesson of 2021
December 25th - Merry Christmas!
December 28th - Training 2-4pm
December 31st - Training 10am-12noon
January 1st 2022 - Happy New Year!
January 4th - Timetabled classes recommence.
 
In case you missed the Webinar hosted by Russell Stutley kyoshi live, here's the Youtube playback:
DVD footage is available: The Heian Bunkai Workshop ROUGHCUT
$5 to those who were there. The seminar took place on 18th January 2014.
Kururunfa Kata with Martyn Harris sensei. Kururunfa is a Naha-te advanced kata. It is not part of the syllabus for Keikokai, but will provide an interesting contrast to the Shuri-te Karate we are used to. Free video available here
You can see changes to the timetable here by Town or link from there back to the main timetable page for all our classes.
There is a new page added to the website: you will now have the option to download the Video of your grading syllabus at the reduced cost of $12.50. That's instead of the £15 that the physical DVD costs. They make excellent reminders and assistants for your home study of your art.
BAMA Video: The seminar footage is now available through this page. $29.95 for over 3 hours of tuition from some of the best teachers around.
If you are aware of any changes please let us know so that we can incorporate them. Check back here often.
www.bunkai.co.uk the place to sign up for the Bunkai Strategies free newsletter of tips and tactics.
Keep your ears open for announcements in class -
Check the new newsletter.
Please check out the timetable on the main website for up-to-date changes.
Amazon downloads and ordering links added:
Chris Denwood sensei has released a book on the mechanics and training methods for Naihanchi kata. It's a good resource for those interested in the Tekki Shodan kata: